Want to enjoy the privileges of being a Backpackers Hostel Canada Member? Click here. A member of AirBNB? Click here.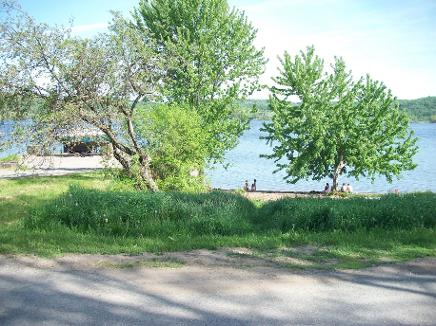 Pleasant-View offers hostel style convenience to Travellers as well as a beautiful place for Family Holidays..
Gillis of Belleisle Winery..... Stonehammer GeoPark.... Loyalist Cemetery.... Quilt Barn Trail...waterfalls....Cable ferry.....Boat Ramp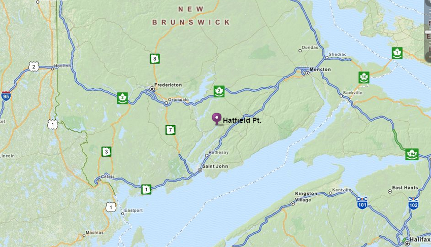 Our Idea
This wonderful old house Will Welcome You. There are 10 bedrooms, full formal dining room, two sitting rooms, a country kitchen with a fireplace. Lots of Decks. A beach with a wharf suitable to sail up from the St.John River and tie up for the Night. Great biking roads, country markets, artists to visit and a hammock and rocking chairs when you come back at the end of the day. Bring your boats and beach chairs in summer; your walking boots in the Fall....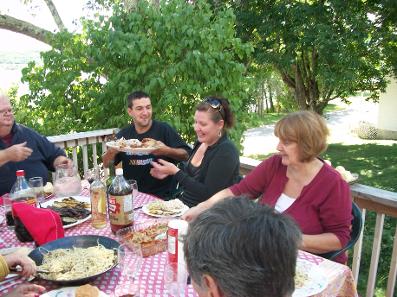 About Us
Relax and unwind in a 19th century inn on beautiful Belleisle Bay. The main house was built just after the Loyalists arrived. The second story was added for salesmen who rented horses to travel the back country. The third story was to accommodate mill workers in 1920.
We offer hostel-style accommodation in a great place where you can live like you own it. If you are planning a wedding, we might be the right place to have it.
Our Rooms
Our rooms are rustic and spare with shared but modern bathrooms on each floor. Internet service and laundry also. For more information and more pictures, contact us!
2127 Rte 124, Hatfield Pt., New Brunswick
call or text 506 608 1503